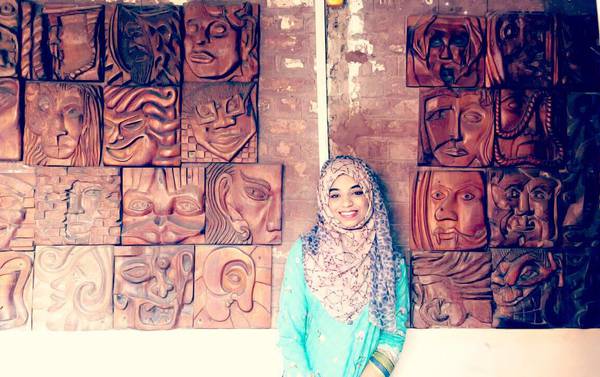 BAKERAZY
"BAKERAZY" – This 20 years old Pakistani Baker's cakes are a treat for your eyes!
Cakes have become an inevitable part of any celebration and Hafsah Zulafiqar does not miss a chance to make your celebration even better with a great cake. This 20-year-old Baker, daughter of Zulafiqar Elahi and Aayma Zulafiqar, from Lahore is currently a student at The National College of Arts in Lahore. Born to a family in Lahore where dessert is given as much importance as the main course, Hafsah started baking since Age 7. Her passion for baking made her start her venture called Bakerazy which is evolved from the words Bake and Crazy, shouting out her craze for Baking! Their recipes have been passed down from generation to generation. It is about four years back in the year 2014; Hafsah decides to go further with her passion and starts Bakerazy- The ultimate destination for Premium Cakes, Cupcakes and Cookies. She works with her mother to bring new and innovative designs, who is also a passionate baker.
Orders are taken through the official Facebook and Instagram pages called Bakerazy and its pick up from Defence, Lahore. During College days, the busy schedule makes it challenging for Hafsah to meet the orders, but her passion keeps he working after the college hours to cope up with the situation! Bakerazy has a lot of unique designs on cakes, one being their signature Van Gogh Cake where she recreated the same painting on the cake! Hafsah became an internet sensation when the very famous Celebrity Momina Mustehsan posted about her birthday cake from Bakerazy on Social Media. With an average earning of not less than INR 20,000 a month, Hafsah sets a great example for the youngsters out there!