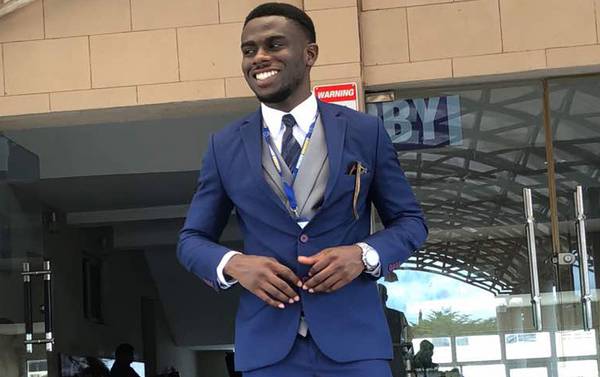 DN FOOTWEAR
This Nigerian lad found success in an Industry he knew nothing about!
Meet Daniel Okuneye Oluwanifemi who is the proud owner of a Men's footwear brand in Nigeria called DN Footwear. Born to Charles Okuneye and Arnold Okuneye, this boy had to pass a series of hurdles to set up his own footwear line. This 22-year-old is an Accounting student at Babcock University. The thought of doing something on his own started when he had a shortage of money for his personal needs and he thought to ask money from his parents all the time was not favorable. This thought in his mind triggered him to be financially independent. Years before, he started by selling some slippers he made by himself to his friends. When the number of buyers for those slippers increased, he was encouraged to make more. He figured out men did not have trends & fashion in their shoes back then. He understood a great market for such designer footwear and soon he switched to make shoes.
Predictably, those shoes were sold out. The money he received from this was not spent by him simply like many children in his age would do! Instead, it was carefully saved for his own production unit. Even as he was stumbled in his initial days, making mistakes one after the other, Daniel was focused on his goal. Entered into the world of business at a tender age, Daniel lost a lot of money investing what he had in wrong decisions. Continuing his business and studies together was something very difficult for him but he held stronger the Entrepreneur in him. He was awarded The Entrepreneur of the Year (MALE) by the Accounting Students' League of Babcock University in the year 2016-17 & Best Student Entrepreneur of the Male Award by Leo Graduating Class, Babcock University in 2018.
With more than 1500 followers on his Instagram handle "@dnfootwear", this studentpreneur has people working under him at this young age! Creating a good variety of styles as well as good quality footwear help him make approximately 5,00,000 Naira a month. He says, "We all have to keep pushing and nothing good comes easy. The road to Success is never smooth, but with persistence, endurance & perseverance we all can make it!"