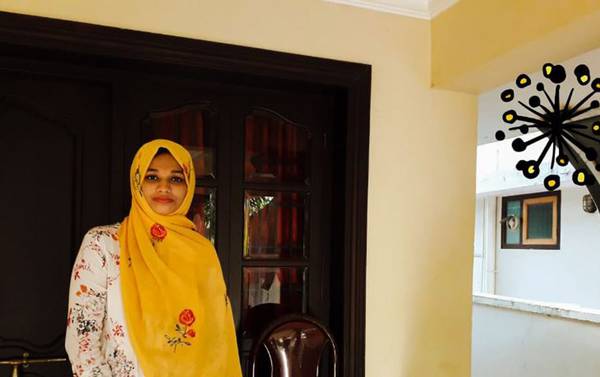 DOODLING GIRL
The Journey of a 16-year-old girl who embraced the inner Entrepreneur in herself!
Nashfa is a 16- year-old doodler who describes herself as a "Non-stop Doodler". This 11th Grade student of Calicut Girls Vocational Higher Secondary School, Kerala is the daughter of Ashraf and Haseena. It was in her 15 th year she thought that being an ordinary girl was not just enough and started feeling a sense of emptiness in her life. She dreamt of moving through a different path than that of a normal child of her age but never came to a conclusion of what to do. One fine day, a piece of doodle art which caught her attention amused her. She soon started recreating some doodle arts she saw. She never stopped after the initial failures. After numerous trials, Nashfa finally got the art of Doodling! What started as a normal Child Scribbles then opened a whole new path in her life.
The pen in her magical hands danced over everything from Books to Walls of the house! Applause for her work fuelled her for doing more. Invitation to a class happening once in a month called "ScholarMates" which is an initiative of one of her teachers – Mr.Adnan came as bliss in her life. ScholarMates was all about Dreams, Passion, and Goal of one's life. This energized her and let her dream further. That is when the entrepreneurship idea hit her mind. The journey of her Doodling as a business started with the first sale to her tuition teacher. She has an Insta business page known "@doodling girl" with close to one thousand followers. Within a short span, this young doodle artist has done customized works for a bunch of renowned people and short films. "I started all this due to various criticisms and failures in my life. But this journey taught me that success will only come to those who NEVER GIVE UP" Nashfa says. Now she is more than happy for earning a considerable amount herself with her hard work.