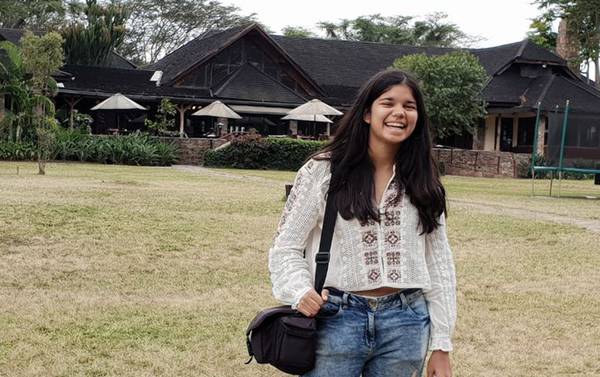 PROJECT-ENDLESS RIVER
This 15-year-old worked against all odds to quench the thirst of 500 homeless people
Passing through an age where kids are usually worried about their studies and marks, Tavishi (15), a tenth-grade student of Pathways School – Gurugram is working on bringing some change in the lives of people who are ignorant in the society. She successfully completed a project called "Endless River" which aims to provide 10,000 liters of water every day for over 500 homeless people. Once when she got stuck in traffic due to the pools of surface water on the road, she understood that a large quantity of rainwater is wasted which otherwise could be put into a use. It was then this idea of using the wasted rainwater for those who are in need of clean drinking water struck her mind. While researching more on this, she came to know that there were hundreds of people who were homeless and do not even have basic conditions fulfilled. The very sight of these people living in such terrific conditions left a huge scar in her heart and she felt the need to provide them with clean drinking water.
It was never an easy thing to set up an environment-friendly and cost-effective unit which provides 10,000 liters of water. A rainwater harvesting plant in her school struck her eyes and she was more than happy to talk about her project and get inputs from the DGM of her school, Mr. Sukhbir Pundir, who was also in charge of the plant. Sooner, her discussions with many on this topic introduced her to the Rain Man of Chennai – Mr. Sekhar Raghavan. Understanding the necessity of such projects and her interest in it, he helped in selecting the most efficient and cost-effective method of rainwater harvesting during the initial phase. Tavishi, based in Gurugram approached an NGO – 'Earth Saviour's which serves the less privileged people of the society, for a place to install this plant to which they agreed to install in their premises.
Raising an estimated amount of 1.78 lakhs for the project was the biggest challenge she faced during this project. Her necessity to do this project and the feeling that nothing is impossible fuelled her to try harder each day. This girl along with her friends went door-to-door collecting funds for this project. It was then her sister Harshini Singh told her about crowdfunding for her project. She chose "Ketto" as their crowdfunding platform and within three days, she could raise the target amount from people in various countries including Singapore & the US who believed in her project and were willing to support for this good cause.
Her challenges and hardships, however, did not just end up by collecting the estimated funds. She was supposed to be executing the entire project and had to complete it within a short span of time because the monsoons were approaching in Gurgaon. Two 20 feet deep bore wells were built within the premises of the NGO. As the rainwater gets collected in the bore wells, it reaches around the well through pipes which replenishes the groundwater with clean water. The project Endless River not only cater to the needs of around 500 homeless people with 10000 liters of water on a daily basis but also puts an end to the wastage of rainwater. She praised the efforts of Mani Mishra – a Senior Engineer & Renuka Mishra – an IPS Officer in helping her during the construction. This system was inaugurated in the month of June and is now fully functional.
Born to Vikas Singh and Divya Singh, this National level Swimmer is proud of her parents being supportive throughout her project and they are much happier to see Tavishi working for the betterment of people in her society.
India needs more Tavishi's to bring a notable change in our society. The Not-so-Easy Journey of Tavishi with her Project 'Endless River' not just ignited a Ray of Hope for our Nation but to the whole World!