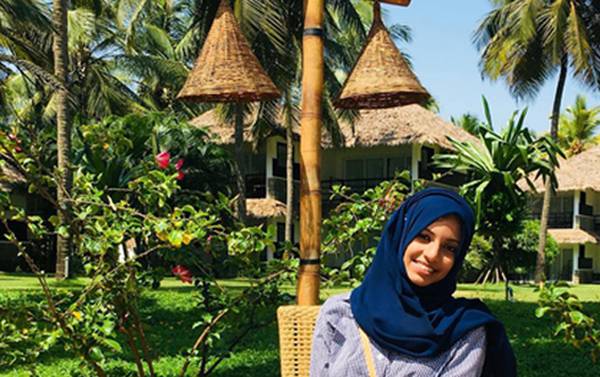 SCISSORS TALE
This 22-year-old makes handmade gifts for any occasion!
Mizriya Ali (22), an Engineering Student at Sadguru Swamy Nithyananda Institute of Technology, Kerala in India sells handmade gifts suitable for any celebrations. This avid craft lover makes Explosion Boxes, Jewelleries, Infinity Boxes, different types of Cards, Party Props, Calligraphy art and lot more. Born to Mr.Mohammed Ali & Mrs. Fathima P.M., Craft was her weakness since childhood. Her main hobby as a child was to collect waste products and turn them into some useful products. While she grew, her hobby grew up along with her too. Knowing her interests, her teachers took her for a Work Experience Fair while she was a high school student. She made some ornaments and other pretty craft items which helped her win prizes at the fair. That was when the entrepreneur bug bit her!
With some amount she had from her Scholarship, she bought some craft materials and made out some pretty gifts. She created an Instagram Account under the name "@Scissors_ Tale" and posted her works. Fortunately, she was able to find a customer within 3 days of inception and the list of customers just went on. She not only sells handmade gifts but also undertakes orders for arranging various parties like birthdays, cradle ceremony, anniversaries etc. Almost 2 years in this business, this young talent has already made her Scissors Tale big in the crowd.
She says, " Making money from Passion is the happiest profession ever. I turned my free time into money by crafting and in turn into happiness. You never have to go behind people when you are loyal to your work & obviously Success will follow. "