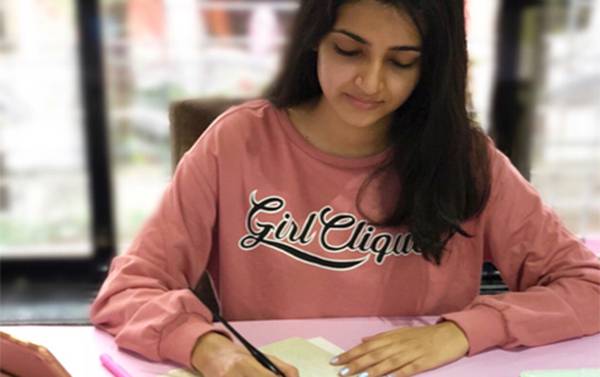 THE DANCING PEN CO.
Rishika Verma's Hand Lettering works will leave you awestruck!
It is said that good writing is supposed to evoke emotions in a reader. Meet this Post-Graduate student from FAD International Academy who earns a substantial income from her Hand lettering & Calligraphy hobby turned into services. Rishika Verma (24), daughter of Gopal Verma & Shobha Verma is a native of Mumbai, India. Her teachers still remember her with the most beautiful handwriting in class. Her journey unknowingly began in her college days, when she would handwrite messages for a flower boutique.
Her never ending love for hand lettering initiated her to start doing it more actively. Soon enough, she gained recognition, and people approached her for various handwritten notes and messages. After successfully completing the requested services for a bunch of relatives and friends, she decided to pursue the same as a profession. With unconditional support from her parents, her company was born on 3rd April 2018 by the name 'The Dancing Pen Co.' Currently, her business and works have an active following on Instagram under the name "@thedancingpenco".
Now with over 1,500 followers, she provides all sorts of Hand Lettering & Calligraphy Services such as conducting Calligraphy workshops, customizing birthday cake toppers, table place cards, name tags, frames, decals and all that wherein lettering can be incorporated, each custom made for catering to her clients' requirement
"My parents and friends have really helped and motivated me throughout this journey. On days when I would doubt my work, it was them who lifted me up by saying I can do this. It's a competitive world out there, one must believe in their work and stay true to their art. Lettering always makes me happy, I'm grateful for all the appreciation I get for my work."